Originally published in The West End News, July 2019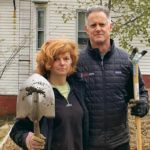 It should be obvious by now that flowers bring me joy. I'm hooked on gardening and my insatiable need to get my hands dirty and learn has led me to new friends I can identify with. This spring I've been learning more about the birds and the bees and native plants of Maine. Each needs the other to thrive and survive.
I've met some of Maine's amazing local ornithologists, apiarists, entomologists, and botanists who have an astonishing combined knowledge base of Maine's native plants, birds, pollinators, and insects. My mind is buzzing (pardon the pun) with ideas and opportunities to visit gardens near and far.
This summer, right in our backyards, Maine Audubon, Portland Pollinator Partnership, Cultivating Community, Wild Seed Project, Friends of Fort Williams Park, Earth Walkers and others are offering events and working together to spread and share resources.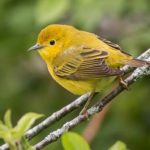 For starters, the inaugural Rangeley Birding Festival is June 7th to 9th. Get your senses enriched by the remarkable bird life that flourishes in the high peaks of western Maine.
Also on June 7th, Doug Hitchcock from Maine Audubon is leading a walk around Matinicus Rock. With its own lighthouse at the mouth of Penobscot Bay, Matinicus Rock is one of Maine's most important seabird nesting colonies. It is said that you can spot Atlantic Puffins, Razorbills, Common Murres, Black Guillemots, Arctic and Common Terns, and Laughing Gulls gathering to nest.
Then on June 17th Doug is leading a walk featuring the grassland birds of Kennebunk Plains. Search for Maine's rare and uncommon species nesting there such as Grasshopper, Vesper, Field, and Savannah Sparrows, Upland Sandpipers, Brown Thrashers, and Eastern Towhees and others.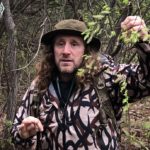 Maine Audubon is also working together with The Wild Seed Project. Their mission is "to increase the use of native plants in all landscape settings in order to conserve biodiversity, encourage plant adaptation in the face of climate change, safeguard wildlife habitat, and create pollination and migration corridors for insects and birds."
Maine Audubon & Wild Seed Project working together
Southern Maine is home to over 100 species of edible wild plants, many of which are more nutritious and/or flavorful than their cultivated counterparts. On June 12th Russ Cohen will introduce you to at least two dozen species of edible wild plants. Then join renowned research botanist and Mainer Arthur Haines for an entertaining talk about his experiences tracing and conserving native plants in the wilds of Maine at 7 p.m. Both of these events at Gilsland Farm Audubon Center are co-sponsored by Wild Seed Project and Maine Audubon.
What's the Buzz?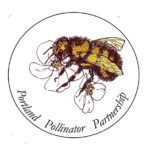 "Wild bees and other insects are as crucial to maintaining our flowers, vegetables, and other plants as honey bees. Planting appropriate pollinator and insect-friendly vegetation has many benefits to Portland's ecology." So they say at the Portland Pollinator Partnership, where they work to protect and advocate for pollinator habitat and native species in Portland. They are co-sponsoring the following events with Maine Audubon and Cultivating Community:
· Native Plants Sale & Festival, June 15th at Gilsland Farm. Last year, over 2,000 native plants, grown from seed and managed organically, were sold.
· Cultivating Community's Annual Rooftop Garden Tour, July 16th atop the 309 Cumberland Avenue Avesta Building. For more information visit https://portlandpollinators.org.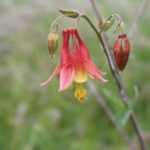 Want to learn more about bees? The University of Maine Cooperative Extension in Cumberland County holds beekeeping classes annually at the beginning of the year. Their beginner beekeeping 5-week course is a great opportunity and good option for new beekeepers (prior to their first year) or as a refresher course. Visit https://extension.umaine.edu.
…
So why write about native plants, bees and birds of Maine in a travel column? We all move around this same mother earth. Birds migrate, bees forage, and seeds travel in any number of ways. Adventure Marketplace is looking ahead to migrate, forage, and buzz around the world as well, visiting gardens near and far.
Planning future Garden Adventures:
My friend Amy Witt of Earth Walkers leads journeys in nature with horticultural and nature-based experiences. My new friend Andrea Southworth is a botany instructor at Maine College of Art and Southern Maine Community College. Andrea also represents Maine Audubon and Friends of Fort Williams Park. Amy and Andrea are naturalist and botany experts. I organize group tours. We are all passionate about gardens. The three of us are putting our heads together to develop and offer day and weekend Garden Tours from Portland as well as longer Garden and Birding adventures.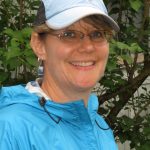 Come see me, Andrea and Amy at the Friends of Fort Williams Park 9th Annual Cape Elizabeth Garden Tour on Saturday July 20th.
Contact Friends of Fort Williams or me for more information: Nancy@adventure-marketplace.com. Buy your tickets today!
Happy gardening and birding!
Nancy Dorrans; West End resident is founder, independent travel advisor and group expert at Adventure Marketplace